Imprint this item with your logo!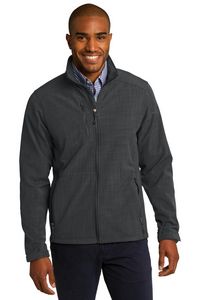 Eddie Bauer Shaded Crosshatch Soft Shell...
Gear up for the office or weekend adventure in this breathable, wind- & water-resistant soft shell that features a subtle crosshatch texture. 3000MM fabric waterproof rating. 3000G/M fabric breathabil...
$79.98 - $87.98
With so many options, planning your next promotion or outfitting your team can be overwhelming. Jubilant Cargo is ready to support you from design to delivery. Our staff will help you find the perfect promotional items and guide you through the decoration process.
Our services include:
Artwork design
Custom embroidery
T-shirt screen printing
Imprinted promotional items
Need a few ideas now? Click here to tell us about your event or request a catalog.